Best PS2 Emulators for Android
PlayStation 2 (PS2) is one of the most successful and widely used console platforms by game lovers. However, the gaming experience on all PS2 emulators is not the same. The processing power of these emulators is unmatched by any other console. There are several PS2 emulators available for Android and PCs, which you can install and enjoy them. You can use any of the PS2 emulators to enjoy your favorite PlayStation 2 games on your smartphone.
PlayStation 2 supports almost all games on Android smartphones. The PS2 emulators have excellent graphics and some emulators run fast while others slow. One of the best parts of these emulators is that they are free (or available at low price). Download and install any one of your favorite emulators on your Android device to enjoy the games.
List of some best PS2 Emulators for Android
Here are 10 most popular PS2 Emulator for Android device which you may like to use.
Note: The order of the below-mentioned emulators are not based on their performance; it is only a compilation. You can choose according to your requirement or your device support.
PLAY!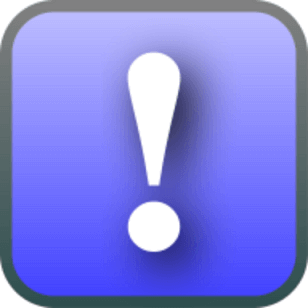 Play! is one of the best PS2 Emulators for Android devices, which supports plenty of 128-bit games. Depending upon the system configuration on which this emulator is running could throw bugs sometime. Apart from that, the app offers several features, such as easy installation and configurable. It also doesn't require a BIOS file to load games. You can easily use this emulator to enjoy your favorite games. The frame rate of this emulator is around 10-15 fps (frames per second). However, this app is not available at Google Play Store; you have to download it from its official website purei.org. You can enjoy games such as Shadow of the Colossus, Grand Theft Auto San Andreas, mortal combat, God of War, Final Fantasy X, and lots more. The Play! PS2 emulator also supports other platforms, including Linux, Windows, and Mac.
Download the PLAY! PS2 emulator from here.
Pros
Cross-platform app
Easy to configure
Supports .bin or ISO file format
Cons
Laggy & drops fps drastically
Distorted sound quality at times
Eternity loading
PTWOE
PTWOE is also a popular PS2 emulator for Android, which is currently available in two different versions. Each version has a different user-interface, and they are differentiated based on their stability, speed, and bugs. Try both versions to test which one is more compatible with your Android device. The app requires an installation of BIOS file for its proper functioning. For this, you need to download a BIOS file and create a folder with the name of BIOS inside the directory of this app. Now, place the downloaded BIOS file in the BIOS folder.
The PTWOE Android emulator was earlier available on Google Play Store, but it was removed from their due to some reason. However, you can download the PTWOE emulator from its official website and you can enjoy your exciting PlayStation 2 games on your Android smartphone.
Pros
Actively adds playback games.
Cons
It requires a BIOS file installation for its proper functioning.
Download PTWOE from here.
PRO PLAYSTATION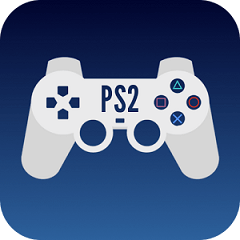 Pro PlayStation is another excellent PS2 Emulator for Android devices, which is capable of running authorize playgame. This emulator executes on even older devices as well as on powerful newer devices. The user-interface of this emulator is clean and self-explanatory, which explains everything. It includes all the essential features such as on-screen controllers, fast forward, good GPU rendering, maps, easy to use, save states, and compatibility to lot of RAMs. The only limitation of this emulator is that some of the games don't run properly because it is a cross-platform app. However, compatible games will work in high-quality graphics.
Pros
High-resolution & performance.
It gives a feature to a fast forward game.
The emulator is easy to use.
You can also save and load game states.
Cons
No games are included with it.
Download Pro PlayStation from APK pure.
DAMONPS2

DamonPS2 is another popular and high-speed PS2 emulator for Android devices, which was developed by DamonPS2 Emulator Studio. This emulator supports almost 90% of games available at PlayStation 2. You can optimize and simulate any PS2 games on your Android smartphone. However, the performance of games also depends on the device's features. One of the best parts of the DamonPS2 emulator is that it runs the games from PSX and PSP.
DamonPS2 provides features such as skipping the BIOS boot game, multi-threading, and more. Upgrading the DamonPS2 to Pro variant will bring features like widescreen gameplay, memory card support, Neo acceleration, etc. However, this app also lacks of some features such as frameskip or fast forward (may be added in future).
Pros
Supports 2x~5x PS2 resolution
Gamepad and Control Mapping
Resume & Play
Cons
Doesn't supports skip frame
Glitches in hi-res games
Limited graphics (non-Pro)
Download the DamonPS2 and DamonPS2 Pro from Google Play Store.
PPSSPP

PPSSPP PS2 emulator is one of the excellent emulators for Android on this list. It is designed to enjoy high-graphics and high-performance gaming experience on your Android device. You can understand its popularity on the basis of its 4.2+ rating on Play Store over millions of downloads. This app also supports most of PS2 and PSP games and runs them smoothly. It also includes a feature of multiplayer mode.
The user-interface of the PPSSPP emulator is stable, smooth, and easy to understand. It runs most of the games at high speed, but sometimes the game goes crash and encounter bugs if the device has low configurable features, and it is the only limitation of the PPSSPP emulator.
Download the PPSSPP PS2 Emulator from Google Play Store.
Pros
It provides efficient control mapping
You can optimize to use screen space
It is also compatible with PS2, PSP games
Cons
FPse
FPse is a PS1 and PSX games emulator, not a PS2 emulator. This emulator is one of the fastest and most compatible with PS1 games. The games run smoothly on the FPse emulator with excellent playability and sound quality. By using OpenGL, this emulator displays all PS1 games in high resolution with outstanding graphics. It supports multiplayer mode; four players can play a single game from four different devices. You will fill excellent gaming experience on this app, including your childhood game such as Crash Bandicoot: Warped, Takken 3, and Final Fantasy.
Features of FPSe emulator
High compatibility.
Run from Android 2.3 to Android 8!
High sound quality.
Supports files's extensions such as .img, .cue, .iso, .nrg , .bin, .pbp, .mdf and .Z disc image formats.
Download the FPse Emulator from Google Play Store.
DamonPS2 Pro
DamonPS2 Pro is another fastest and best-performing PS2 emulator for Android device in the global. Like the PPSSPP emulator, which runs PSP games, you can also use DamonPS2 Pro to play PS2 video games. However, you can download this emulator by paying some cost. DamonPS2 Pro emulator run PS2 video games smoothly on Android device containing Snapdragon processor which is compatible with more than 90% of PS2 games.
DamonPS2 Pro consumes less power while playing games at a higher frame rate. Some of the games that you play on DamonPS2 Pro emulator gives the experience of DamonPS2. If your smartphone has a lack of required specification, you will not get an excellent experience while playing some games.
The free version of the DamonPS2 emulator also gives the same performance, but it provides limited graphics options, and you are even not able to save/load game state from memory.
Differences between free users and paid users
The paid app doesn't provide built-in advertising.
The paid version supports gamepad.
The paid version supports HD1080p.
Etc.
Download the DamonPS2 Pro emulator from Google Play Store.
GOLDEN PS2
Golden PS2 is a great PlayStation2 Emulator for Android device which offers all the essential features required to enjoy PS2 games. The Golden PS2 emulator is compatible with the majority of Android smartphones, and it also does not require BIOS files to function. It is also popular for its fast simulation of PS2 gameplay on Android devices. You can easily install this emulator, and it also takes low system requirements. It is compatible with Android 4.4 and above device.
The Golden PS2 allows you to save and load games directly into your SD cards. Since the emulator usually runs ISO file formats but it also supports games in formats like .rar, .zip, etc. Golden PS2 Emulator provides the feature of multi-threading, NEON acceleration, as others give.
Pros
Supports multiple ROMs, systems
High-graphics & resolution
Supports NEON & multi-threading
Cons
Some glitches & bugs might pop-up
Not available on Google Play
Pro PPSS2 (GOLD PS2 Emulator)
Pro PPSS2 is one of the real Android PS2 Emulator developed by a team PPSS2 developer. It is an excellent PS2 gaming console for Android devices, which supports almost 90% of PS2 games. The Pro PPSS2 emulator provides good graphics, step-to-step guidelines to configure it, and a list of PS2 supported games. This emulator is easy to install and takes low system requirements. You can install it on Android 4.4 and above. You can run the games of file formats such as .rar, .zip, 7Z, etc. Users can also save and load games to SD card.
Features of PPSS2 Emulator
It runs a majority of PS2 games.
It gives step to step guideline tutorial to use it easily.
It offers a virtual PS2 controller.
It has user-friendly control and user interface.
Pros
Easy to control & configure
High-graphics & resolution
Superfast emulation
Cons
Glitches & bugs are inevitable
It is not available on Google Play
Ads are often annoying.
Download the Pro PPSS2 emulator from Apkpure.
PPSSPP Gold
PPSSPP Gold is the best emulator to play PSP games on your Android device. It is a PSP emulator rather than a PS2 emulator. The app support lots of PSP games, but it depends on the feature of your Android device. The emulator is available in both free and paid versions. This emulator supports games of file format such as .iso, or .cso.
Download the PPSSPP Gold Emulator from Google Play Store.
---