Chromecast apps for Android
Chromecast is one of the all-time popular video and music streaming devices. It is a small hardware device that lets you connect your TV with other home appliances having a processor, including your Android phone. The devices that deal with images, music, or video content support Chromecast. People love to buy Chromecast devices to stream movies on big-screen devices.
Other than Chromecast devices, Chromecast apps for Android and iOS connect your phone to other big-screen devices such as TV. Watching anything on a big screen is always enjoyable. Imagine you want to show pictures or videos to your friends together, but it is not possible to come to all of your friends together on your phone. In such a situation, you might be the thing to display your content somewhere on the big screen, such as on smart TV.
This article illustrates some of the best Chromecast apps for Android and iOS that cast your photos and videos on the big screen.
Best Chromecast apps for Android and iOS
Spotify
BubbleUPnP
Google Photos
Netflix
YouTube
Web Video Cast
GPlayer
Cast to TV – Chromecast, Roku
LocalCast
Plex
Spotify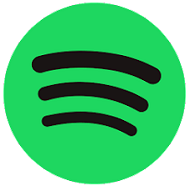 While talking about the Spotify app, most people think it is only a music streaming and podcast app that allows its user to access music from its vast media library. However, Spotify does not stop itself from providing such services only. It lets its users sync the Spotify mobile app with Chromecast and stream music to their smart TV
Setting up Spotify to Chromecast is a really easy task; navigate to your Library > Settings icon > Connect to a device. If any active Chromecast device is available in your network, you will see it in the list of devices to connect them. Please tap on the device to connect and cast Spotify music on it. Other than an internet connection, you can stream music via Bluetooth to your Chromecast device.
Download Spotify from Play Store and App Store.
BubbleUPnP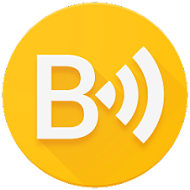 BubbleUPnP is an app that lets you miracast your media content all over the devices that support Chromecast. The app is compatible with Roku, Chromecast, phones, tablets, and most current gaming systems. You can cast your videos, TV shows, photos, and music to any Wi-Fi connected device.
BubbleUPnP is a well-designed mirroring app that can read data from various sources, including device storage, media servers, browsers, and music services. This app comes with cloud support which means you can cast media content from your Google Drive and other cloud storage to your Chromecast.
Download BubbleUPnP from Google Play Store.
Google Photos
Google Photos app is probably one of the best cloud storage for photos that comes pre-installed on almost all Android phones. This app sync all your photos to Google Drive to store them. When you think to show your photos to your friends that you have clicked on, skip showing them on your phone. You can display them on your TV using the Chromecast feature.
When you open the Google Photos app on your phone, there is a Chromecast icon in the screen's upper-right corner. Tap on that icon to mirror your photos on your connected TV. Keep in mind that Google Photos has no automatic feature to slide your photos. It would be best if you swiped across the phone screen to change photos and reflect the changed picture on TV.
Download the Google Photos app from Play Store.
Netflix
Everyone knows the popularity of the Netflix services and the costs it charges for its premium services. Netflix publishes various favorite programs, shows, and web series on it. It allows you to share its services among the whole family members. It allows the creation of up to five profiles for different members of your family. The content that Netflix releases on it are highly rated.
The Netflix app not only releases videos and programs here but also adds features to it, like Chromecast. You can Chromecast your Netflix app on other supported devices to enjoy its content on the big screen. The time when you stop browsing, your content is saved, which makes it convenient when you mirror your phone to the TV. The app is continuously improving its features and updating its content regularly.
Download the Netflix app from Play Store and App Store.
YouTube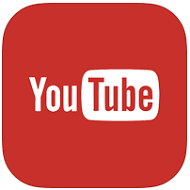 Undoubtedly, YouTube (and YouTube Music) is one of the best video and music providers on the Internet. Several people spend lots of time getting entertainment from YouTube services. YouTube have enough content so that every user can get their relevant video and music. People get different videos, including entertainment, training lessons, music, podcasts, shows, etc.
As the popularity of Smart TV and Chromecast is increasing in today's era, other video streaming service providers and apps are upgrading themselves. Keeping all these things in mind, YouTube added another feature in its app, video casting via Chromecast.
YouTube lets you watch its videos on any other device (like Smart TV or other digital streaming devices) through YouTube's video casting feature. First, play your video using your account on your Android, and then using the Chromecast feature, you can cast the video to another device.
Download the YouTube app from Play Store.
Web Video Cast
Web Video Cast allows broadcasting content that you are playing on your phone. It may include various shows, movies, news programs, and lots more. You can play live streaming from the web using Chromecast on the big screen. Besides web content, it also supports displaying the phone's file content. Just tap on the menu icon in the upper-left of the app screen and choose the content you want to broadcast. For broadcasting, play the content on your phone and connect to a streaming device such as smart TV, laptop, etc.
However, its free version popups distracting ads and also prompts for the premium purchase. Its paid version can't show ads anymore to you.
Download the Web Video Cast app from Play Store and App Store.
GPlayer
If you are looking for uninterrupted video casting apps from popups ads and notifications, you may think of the GPlayer app. It is one of the easiest video casting apps having a simple design and easy-to-access media files. This app contains a full-featured media player that also supports Chromecast technology. GPlayer has a built-in decoder that allows playing media formats from WMV to HTML5.
GPlayer Chromecast app facilitates to use of multi-windows at the same time. For example, you can play your video on the first screen, and on the second screen, you can do any other task, even playing the video. The app is great for playing while family or friends gather and watching the same video content on a big screen using Chromecast.
Download GPlayer from Play Store.
Cast to TV – Chromecast, Roku
The Cast to TV app allows you to cast your online and local videos and images to smart TV and Chromecast devices like Roku, Amazon Fire Stick, Apple TV, etc. You should ensure that you have connected your phone and Chromecast device to the same network. Some features include easy control, playback of local videos, auto search, inbuilt browser to cast web videos.
Cast to TV – The chromecast app is simple to use. Launch the app on your Android phone and select the media. After that, choose the Chromecast device you want to cast on.
Download Cast to TV – Chromecast.
LocalCast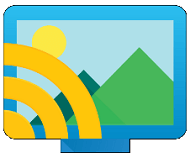 LocalCast for Chromecast on Android is suggested if your contents are scattered in different folders on your phone. This app allows you to store videos, music, or photos inside the LocalCast library. The LocalCast app support different devices, including Smart TV, Roku, and Amazon Stick. There is an option to long-press on any media to add them to the Chromecast queue.
If you are having a party at home, load your music or videos in a queue to stream them automatically to the Chromecast device. However, some of its features only work with Chromecast or Google cast devices.
Download LocalCast.
Plex
Plex app does not behave as Chromecast app directly; it has not capable of miracast or mirror cast. It is a media streaming app that needs a server to access all your media files and miracast to other supported devices. You can use this app to stream content from the computer (which acts as a server) to your phone and then Chromecast.
The plex app took some time to set up with the home server, but once you successfully set it up, you can stream your videos, photos, and music to any Chromecast-supported device like smart TV. Most of the feature of Plex is included in its free version. However, its paid version adds even more features and services.
Download Plex from Play Store.
---