Recruitment and Recruitment Process
---
Recruitment
Recruitment is a continuous process that involves searching desired talent pool and stimulating or attracting them to apply for job openings in an organization.
---
Recruitment Process
It is a systematic procedure that is basically comprised of different HR activities. It gives emphasis on searching eligible candidates and encouraging them to apply for the jobs.
It is mainly comprised of six steps:
1) Identify the Vacant Position
The company analyzes the tasks to be performed and the skills required to perform the tasks. Based on this analysis, the vacant job positions are identified and defined. Accordingly, the vacant job positions are given the job titles like marketing manager, sales manager or finance manager.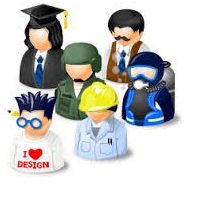 2) Prepare the Job Descriptions
After defining the vacant job positions, the job descriptions are defined. Job descriptions tell about the roles and responsibilities associated with a job such as the designation, list of tasks, salary, bonus, leave policy and other benefits.
3) Prepare Job Specifications
Job specifications tell what kind of candidate with what skill set and qualification the company wants to hire. So it briefly describes the eligibility criteria for the job like skills, qualification and experience required for the job.
4) Attracting the Eligible Candidates
In this step, the company attracts the eligible talent pool by posting the job openings on relevant platforms. There are mainly two sources used to attract the candidates, the internal and external. The internal sources include transfer, promotion and employee referrals. The external sources are job consultancies, educational institutes, job portals and advertisement in newspaper.
5) Screening the Candidates
This step refers to screening of the candidates who have applied or sent applications for the job. Screening is performed on the basis of job specifications?the skills, qualification and experience required for the job. The eligible candidates are shortlisted and called for the interview.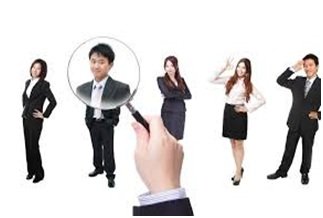 6) Evaluation and Control
Time, costs and efforts of management are involved in recruitment process. So each step is evaluated and controlled at regular intervals to avoid deviations and get desired results.