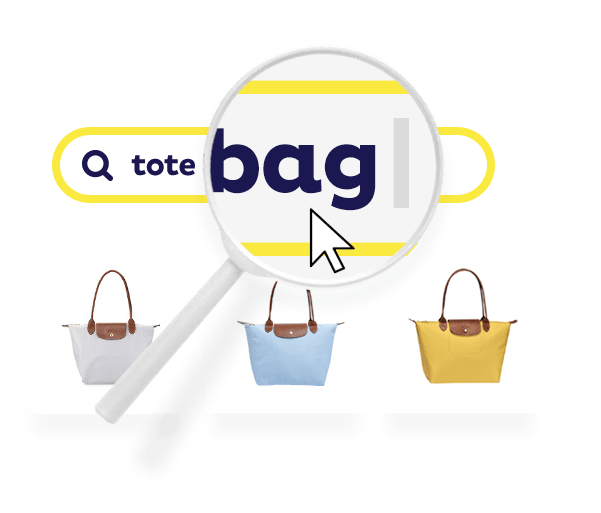 Personalized search and product navigation have a dramatic impact on ecommerce sales conversions, and for that reason alone, you should include them in your WooCommerce website build.
But how do you improve the standard search function model included with WooCommerce?
Well, reducing search times and quickly matching your customers to products are two great examples of how you can enhance the customer experience and the value of your brand.
Upgrading the WooCommerce product search function with an AI powered search engine is an easy way to dramatically improve your sales conversion rate; a quick win/win.
This article will explain how to upgrade the basic WooCommerce search and provide a genuinely interactive search experience for your website shoppers. Enjoy!
Why use an advanced search engine in your WooCommerce website?
Customers don't like to wait. We have moved on from lengthy queues in the high street, and the traditional way of shopping is dying a slow death. It's the same online. If you can quickly find the product you are looking for by applying some simple search filters, it dramatically enhances your online shopping experience.
There are so many online stores to choose from that it makes it easier to close a browser window and open a new one rather than eternally searching through lengthy stock lists.
For an idea of the impact that a product search engine has on ecommerce sales, it is estimated that, on average, 30% of visitors will use it. Imagine how many clients you could lose if your search engine doesn't work well or offers poor search results.
Benefits of improving the product search of WooCommerce
WooCommerce includes a native product search, but it is basic in function and very limited; there is no expression matching or product suggestion ideas to assist the shopper.
There are many ways a customer could be searching for a product without explicitly typing in the product name: 
Perhaps they don't remember the product name or misspelt it?
What if there are products that exist in your store that the customer can not find?
What if the user knows the picture but not the product name?
Some plugins can add an AJAX product search and suggest results as you write, but these are based on retrieving information from product sheets, and so they are limited in scope.
Many search engine solutions improve internal search functioning, but there is only one that is quick and easy to integrate and offers machine language learning ability.
Doofinder, one of the best product search engines for WooCommerce
If you want to convert your WooCommerce website into a powerful selling tool that offers your shoppers a range of products to choose from with auto-suggestion features and much more, then Doofinder is the search engine you should choose.
Doofinder is a search engine compatible with WooCommerce (and other ecommerce platforms) that returns search results based on words and user behavior inside the shop. 
Doofinder uses an algorithm that is constantly learning, offering the most relevant results from any other search engine and predicting, suggesting, and autocompleting the searches. 
Using Doofinder, you can offer quick and fully optimised search results for your shoppers to find what they're looking for quickly, all without leaving the home page!
In addition to being a brilliant search engine, Doofinder won't affect your web speed with bloated code or increase your server resources because it works as an external service on the cloud that connects with your store. 
To start using Doofinder, you simply create your Doofinder account, install the plugin and connect with your WooCommerce shop to "let the magic happen" in less than 5 minutes.
Doofinder will massively improve your client's shopping experience.
Giving search control to the client, enabling them to find what they are looking for, will provide you with a significant advantage over the competition, and in this field, Doofinder is the king of all searches.
Here are the main features: 
Automatic error correction. In addition to being a product search with synonyms, this powerful tool is based on a semantic process architecture and corrects intelligently orthographic and typographic errors in more than 30 languages. 
Intelligent search with autocomplete. Doofinder is a search engine that proceeds from the search intention, predicting, offering relevant results and learning from customers behavior. Thanks to its NLP technology (Natural Language Processing), it can understand what the consumer is looking for through synonyms and filtering orthographic mistakes. Doofinder predicts what the customer is searching for and suggests the best results.  
AI Personalization (Artificial Intelligence). In real-time, Doofinder is capable of offering personalized search results garnered from the behavior and preferences of each user. Now you can display products similar to the ones the user is looking for. Perhaps even products that they didn't know existed! 
Semantic understanding. Lots of potential clients do incorrect phonetic searches that a standard search doesn't know how to interpret. Doofinder product search technology solves this automatically. For example, it can correct "Aifon" for "iPhone". It can detect what product is searched for even if it contains a misspelling, singular or plural, with empty words.
Image search. Doofinder allows your customers to search the products inside your website by uploading photographs from their mobile phones.
Voice Search in mobile phones. 70% of web visits are through a smartphone, and more clients are using voice search. With Doofinder, you can integrate this search option showing a quick, effective and responsive design.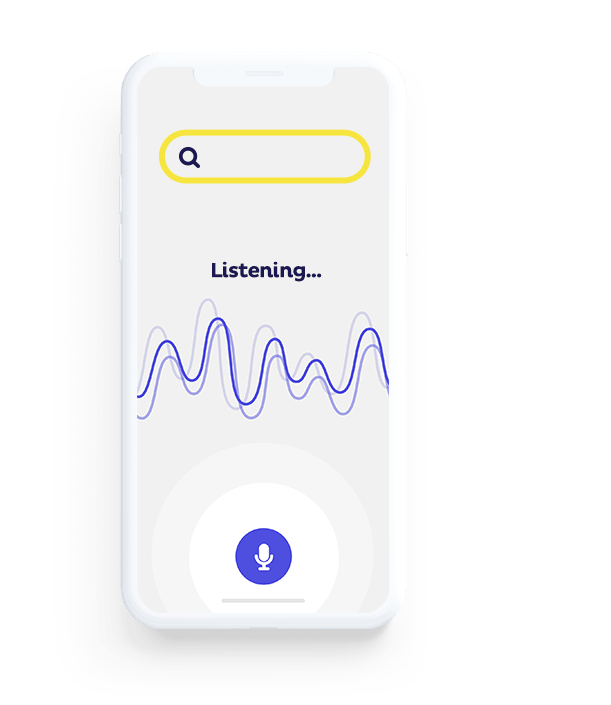 In summary, Doofinder provides your potential customers with optimized results in milliseconds. They'll also be able to filter or sort the results by relevance or price, as in any other standard products search tool. 
Why Doofinder helps you sell more
Whilst it is essential to make the shopping process as easy as possible for clients, it is also crucial that you can analyse your sales results and create selling opportunities.
Doofinder gives you these administrative functions: 
Personalized results. One of the most sought after functions. You will be able to promote products in the search results, perhaps for the most profitable products.  To convert your website into a powerful selling tool and offer your users products you are more interested in selling. 
Merchandising. Take advantage of the marketing functionalities Doofinder offers to show banners and promotions associated with specific search terms. Or to unique business campaigns. 
Intuitive and personalizable interface. Allows you to stand out from the traditional search engines and configure this to your style in tune with your corporate identity. Show titles, descriptions, images, prices, discounts, offers. Also, the tool facilitates some layouts of different styles (classic, fullscreen, compact design, smartphone design)
Real-time statistics. Did you know that the search box of your ecommerce is one of the most significant and most valuable info sources? With Doofinder, you have complete access to the statistics control panel to discover clients behavior across multiple devices (top searches, most clicked products, CTR, post-search conversion, geolocation, real-time statistics, session search, opportunities or no results searches)
Tips for selling more. Doofinder will improve your selling possibilities. Thanks to the compilation of all that valuable data, you will make decisions that will provide a sales improvement. For example, you can show the most searched products on the home page and give them a promotional boost. Also, you can improve the cross-selling, show "related information" banners, negotiate conditions with suppliers or even personalize the order of the results offering similar products to the ones searched. You can configure all these functionalities easily and quickly with Doofinder. 
Product Boosting. Gain control over the elements of your business that are important to you, from your stock, rentability or other priorities. Of course, one of the functionalities is to sell more in an online store with an intelligent product search. 
Redirections. You may be interested in redirecting the user to a specific section of your website. For example, searches that contain "returns" to the return policy page. Or "shops" to the physical shop list of your business. In this way, you can make the user's browsing experience is as positive as possible. 
Multi-index search. With Doofinder, you'll be able to show different sources of content simultaneously in searches, such as your blog or your FAQ section. 
Ratings and direct shopping. Add product ratings or the button to buy directly in the search results. Doofinder will let your customers decide quickly and efficiently which products to buy. 
Geolocated search. Use user geolocation to optimize the results and suggest products. 
Search API. Thanks to the API, you'll be able to do everything you imagine with the search technology of Doofinder. 
Conclusions
Reducing product search time increases the usability of a website, and with more accurate search results comes a better customer experience, translating into higher sales. 
Doofinder will help you differentiate from other ecommerce competitors by offering a personalized search engine experience that dramatically reduces the time taken to hunt down that elusive product.
Get a 30-day free trial and discover the power of the Doofinder search engine for yourself. Simply copy and paste a few lines of code, and you are good to go.