Conversion rate is one of the most important metrics to look out for when running an online store. 
Once you have your store all set up and start attracting traffic to your site through SEO and paid advertising, it's now time to look at how many of your store's visitors are converting. 
Let's step back for a moment and take a look at what a conversion is, anyway? Conversion happens when a prospect does what you want them to do. 
If the purpose of a page is to get the email address of the visitor, you'll have a successful conversion when a visitor lands on your page and drops their email address. 
In terms of eCommerce, conversions usually refer to the event when a visitor buys your products and completes the checkout process. Or simply put, it means a big, fat sale.
If you thought attracting people to your site was enough to persuade them to buy your products, well, you're seriously mistaken. It turns out that the average conversion rate in eCommerce is only 1-2%. So, even if you're doing everything right, you'll be closing the deal only 2% of the time. 
That means every little bit matters. 
In this difficult territory of getting people to convert, comes a list of growth-hacking and optimization plugins for WooCommerce that will put your store's conversions on fire. 
What if I told you there was a way to increase your chances of conversions by 30% without even putting in a lot of effort yourself? 
Yes, that happens when you get your existing customers to recommend your brand to their friends and family. Referred customers are 4 times more likely to convert and you can also expect 16% more profit from them. 
It's simple: your customers engage with your brand and share the word about you while their friends – attracted by the power of a good and trusted recommendation – convert, all the better!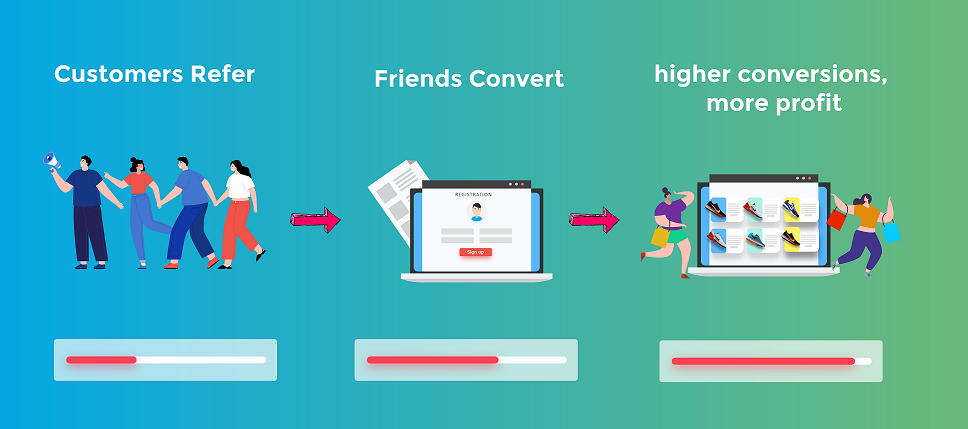 So, how does it happen? How do you encourage your customers to make more referrals? 
Referral System is a WooCommerce plugin that will create a successful refer-a-friend program in your store. With this program, your customers are rewarded with discounts and coupons for making referrals and sharing the word about your brand within their social circle. 
And the friends they refer get two good things in return: a good, trusted recommendation and a compelling reward. And voila, here is your ultimate recipe for higher conversions!
With the Referral System plugin, you can reward both the referrer and the referee on referrals that successfully convert. The plugin generates a shareable referral link for the customer so they can easily share away and make referrals. 
As a cherry on top, Referral System integrates neatly with WooCommerce Points and Rewards extension and can be used to reward loyalty points as referral rewards. 
Now, who doesn't like earning loyalty points?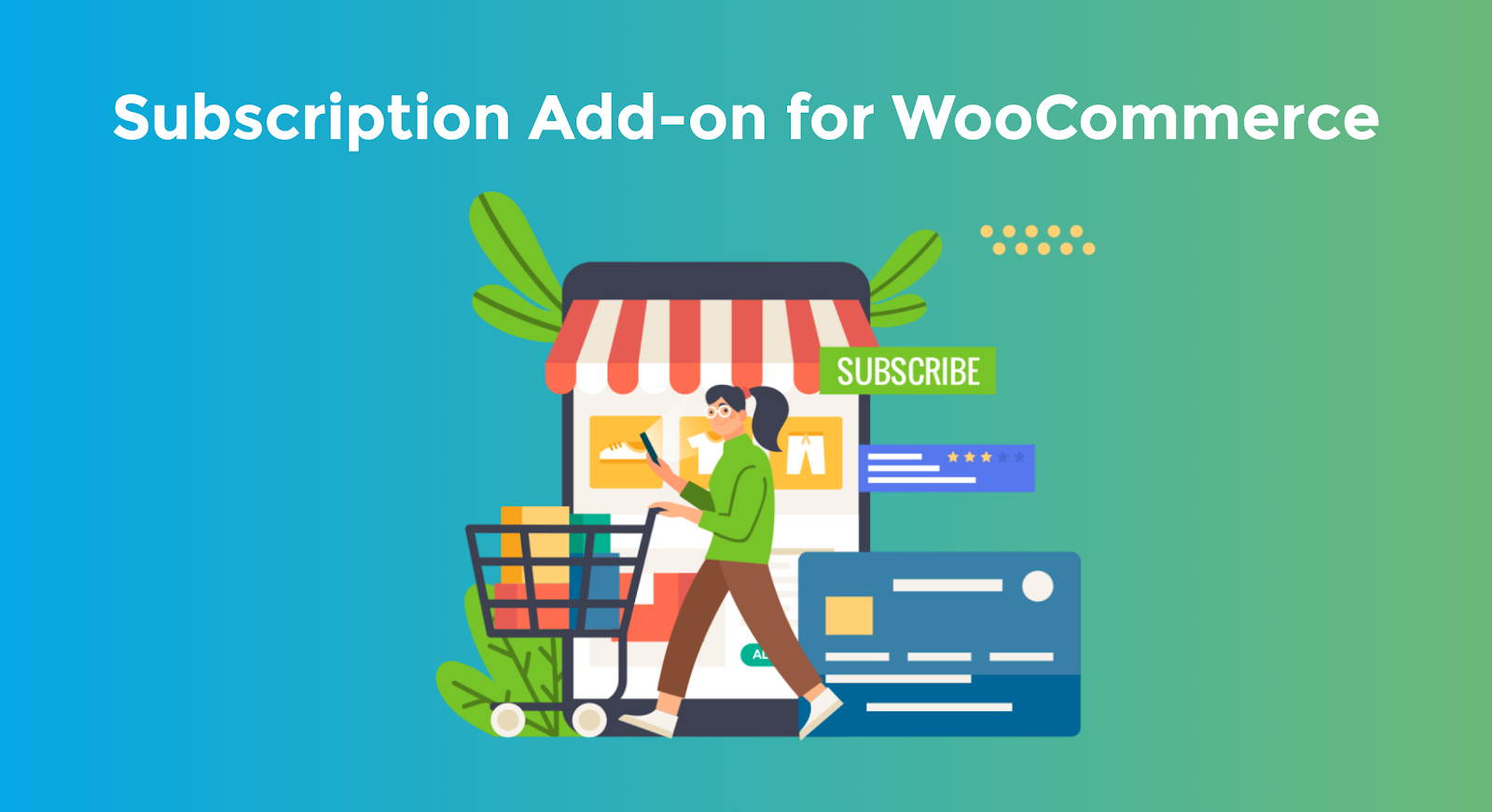 Conversion happens when a visitor lands on your store and makes a purchase.
But what if there was a way to make the sale without even getting customers to visit your store? 
By getting your customers to buy from you without even visiting your store is a legit way of hacking your conversion rate. 
And by doing so, you don't even have to make constant optimization efforts to encourage people to buy from you. It's because they have already bought from you in advance. Or, in other words, they have subscribed to your products so that they can get the items delivered right when they need it without even visiting the store and placing an order. 
If your customers need something regularly, why make them bother to shop and place an order manually every time? 
Bring on a system where your customers get what they need without even a single click while you get to earn recurring income and enjoy watching your conversions firing up. 
Subscription Add-on is a WooCommerce plugin that will implement this incredible system on your site. An add-on extension of the WooCommerce Subscriptions extension, Subscription Add-on adds a neat functionality to your store. 
It gives a nice checkbox feature on your checkout page, asking your customers if they want to subscribe to the products they have added in their cart. When selected, your customers can subscribe to the entire contents of their cart and choose their frequency of subscription so that they can get those items delivered at the time intervals they have defined. 
Neat, isn't it?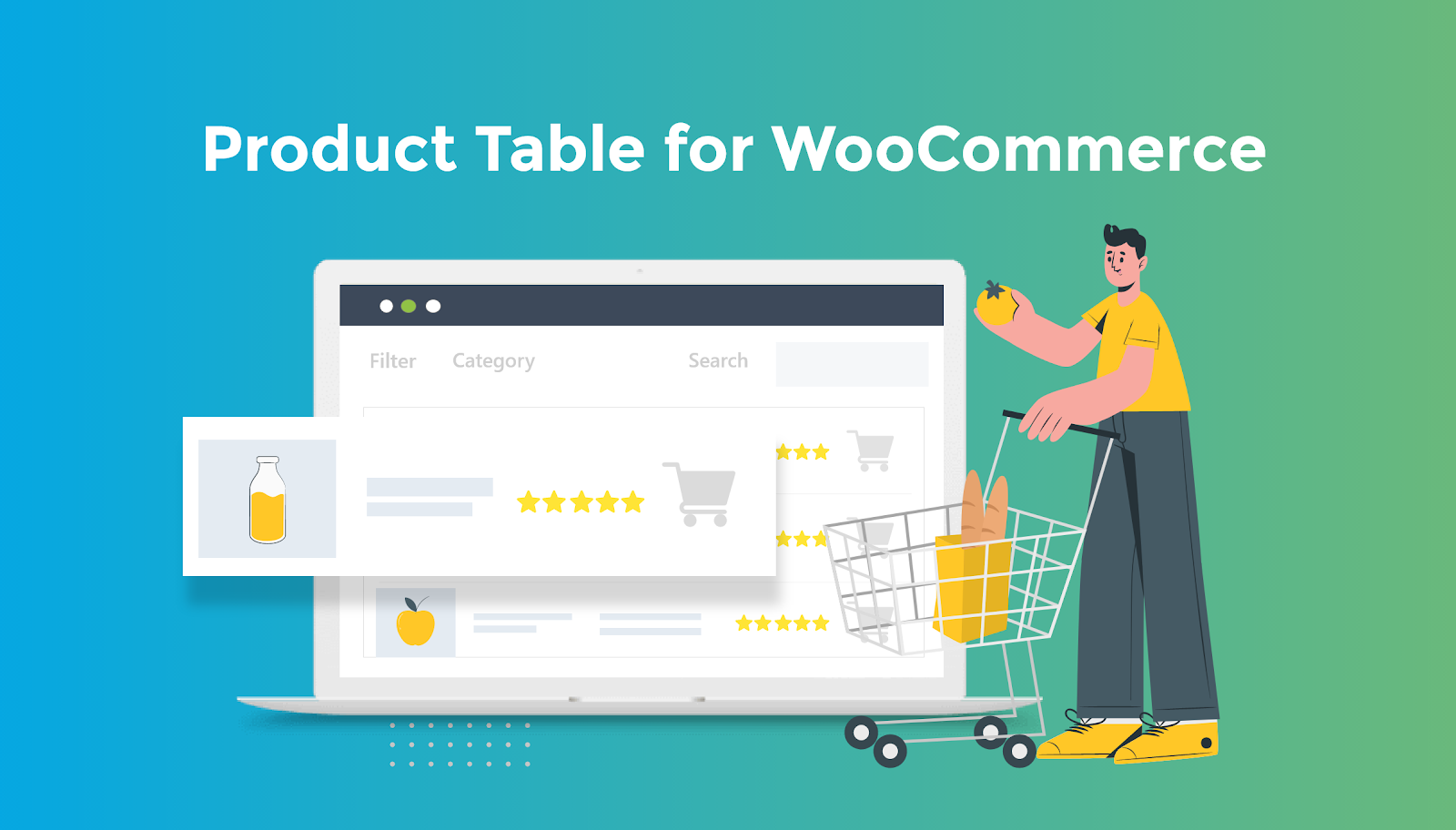 Consider this scenario. A visitor lands on your store looking for some shaving cream and shaving essentials. He already knows which brand he wants to buy and what kind of products he prefers. 
Your customer's mind is all set on buying. Now, it's your job to serve him content fast so that he can quickly find what he needs and get done with the ordering process as soon as possible. 
But things get tricky when he lands on the Shop page or the Product Category page. What he sees in front of him is an unforgiving grid of products with no more details than a product name and a picture. Is he supposed to click through every product he thinks would match his preference? 
With the Product Table plugin, this buying process can be optimized. Instead of the grid format, you can display your products in an intuitive table layout that displays essential product information so that the customer doesn't have to click through any product and open the Product Page. Your customer can look at product details from the Product Table and even buy the items he needs right there without even opening the Product Page. 
That's when we say "fast and steady wins the race".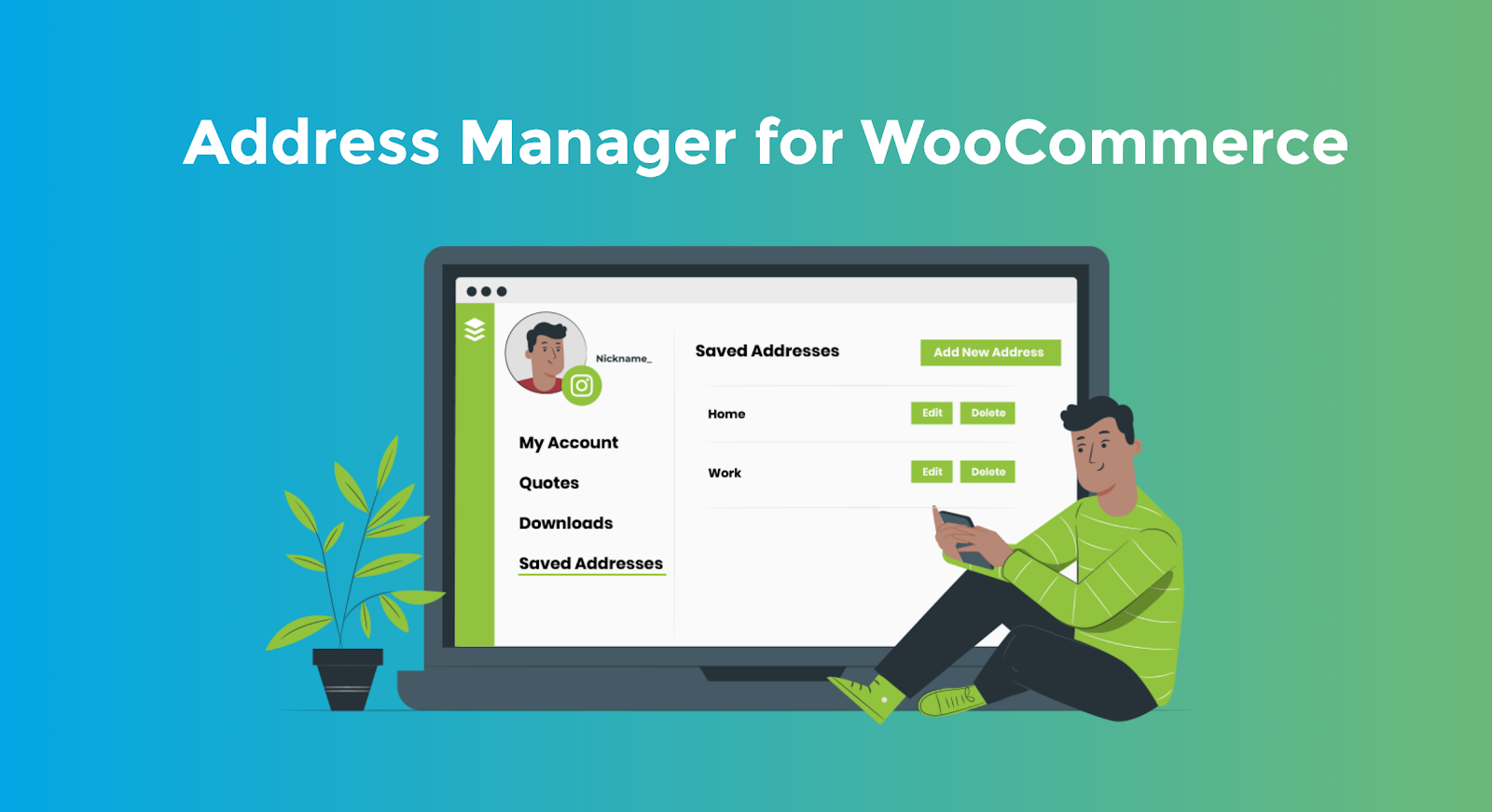 The checkout process is always the most dreaded part of online shopping. Nobody likes to fill lengthy, never-ending checkout forms. 
Your customers are wishing it could all be done in a jiffy and that someone could come and fill in their forms and addresses so they don't have to go through that process again and again. Especially if your customers are repeat customers, they just expect you to remember their details so they can get done with the checkout quickly – the fast and furious way. 
Address Manager is the plugin that will optimize the checkout process of your online store. It does it by allowing your repeat customers to save multiple addresses in their account and then just select them during the checkout process instead of typing them up all over again. 
With this functionality and support for multiple addresses, your customers can even place orders and get them delivered to different locations. This is especially a great feature to have for a B2B eCommerce site where buyers are usually placing orders to refill the stock at different locations of their stores.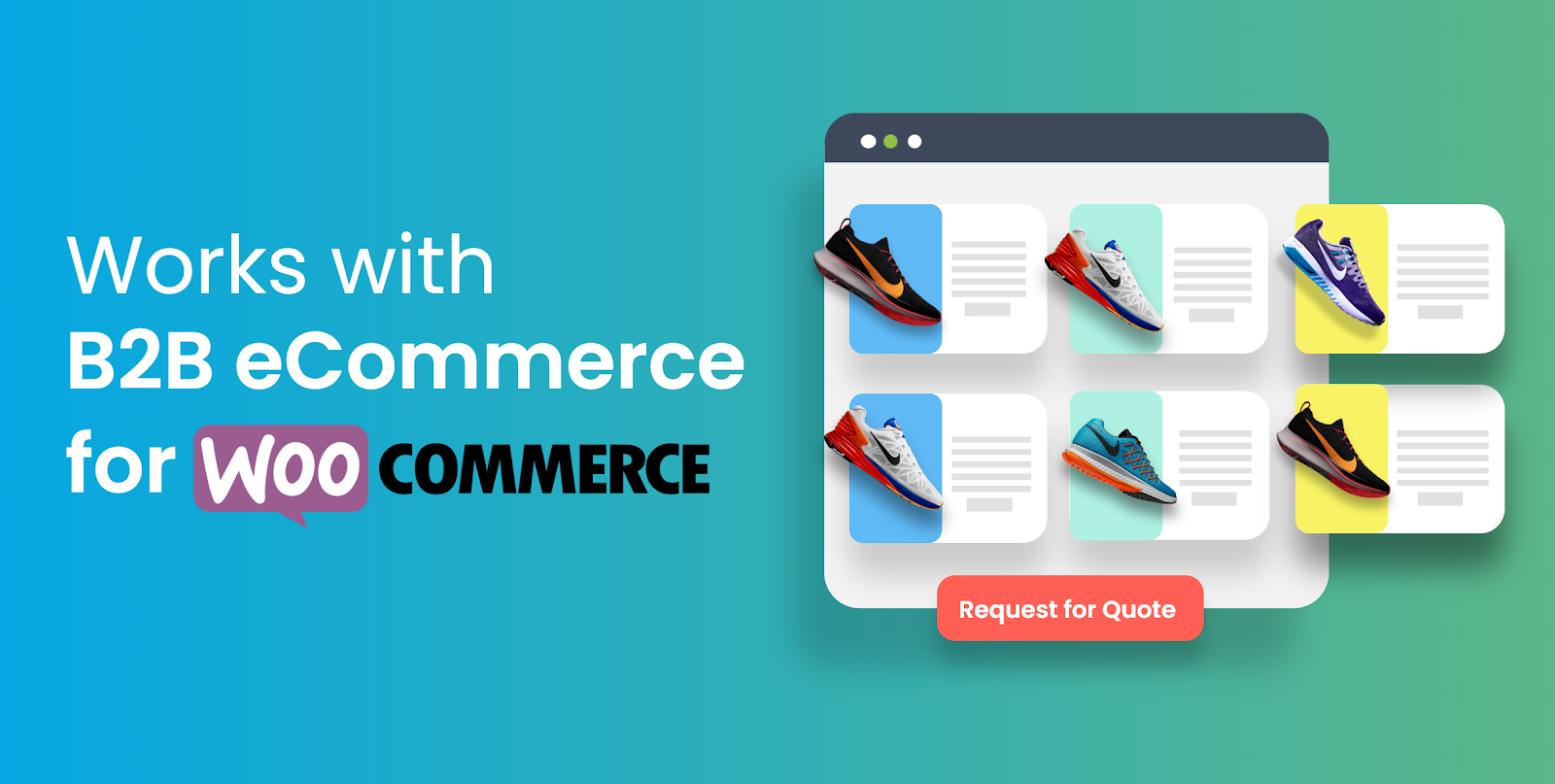 B2B eCommerce has experienced a staggering growth with sales surpassing $1 trillion in 2019. If you have a wholesale channel, it's the ripe time to move it online and give your buyers a convenient consumer-like experience they enjoy on sites like Amazon. 
However, creating a smooth, frictionless B2B experience online takes a lot of moving pieces, as it requires you to fulfill the unique and complicated needs and demands of your business buyers – way more complex than the needs of direct consumers. 
B2B eCommerce for WooCommerce is a disruptive product that makes it easy and feasible for B2B companies to create an online store without the hassle and the high costs. It's a WooCommerce plugin that's packed with all the essential B2B features you need to create a smooth online journey for your business buyers. 
B2B eCommerce features a one-in-all plugin that allows you to: 
Recruit buyers into your wholesale program through a sign-up form with admin approvals
Offer customized pricing structure to wholesale customers based on user roles, customer groups, average order value, and other factors
Offer quotation functionality that allows buyers to submit quote requests and easily negotiate with you over the price and quantity through a streamlined workflow
Custom payment methods for individual customer accounts like net 30 or net 60 
Gate pricing for non-logged-in audience 
If you have a wholesale business channel, grab the B2B eCommerce for WooCommerce plugin and be a part of the many B2B success stories out there. 
These WooCommerce plugins are designed to give a major boost to your conversions and sales. Install these plugins and have fun watching your business grow.