Best Offline Android Games
As the popularity and need for smartphones are increasing in our daily lives, mobile games' popularity also increases. Mobile games are one of the best ways to get entertained anytime from anywhere. Lots of Android games depend on mobile data or Wi-Fi connection to download stuff from the server. Also most modern games are cloud-based that need a constant internet connection to perform.
In this digital era, sometimes you may not find your mobile phone is connected with mobile data or Wi-Fi connection for various reasons. So many people often download the offline mobile game to access and get entertained. Some of the best offline Android games are listed below.
List of some best offline Android games
Dead Cells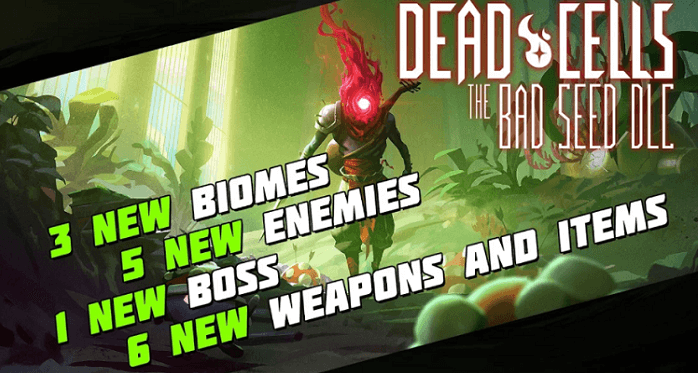 Dead Cells is a roguevania action 2D combat game where the large numbers of weapons and skills are used against cruel minions and masters. Here, you have to explore your enemies' strategy to stay alive. It is non-linear gameplay; whenever you die, new levels unlock with an additional level of challenges. The game proceeds with killing enemies, dyeing, learning skills from there, and repeating to the next level. The Dead Cells offers two modes of features to choose from (auto-hit and regular), supporting custom controls, external controllers, and complete offline support.
Eternium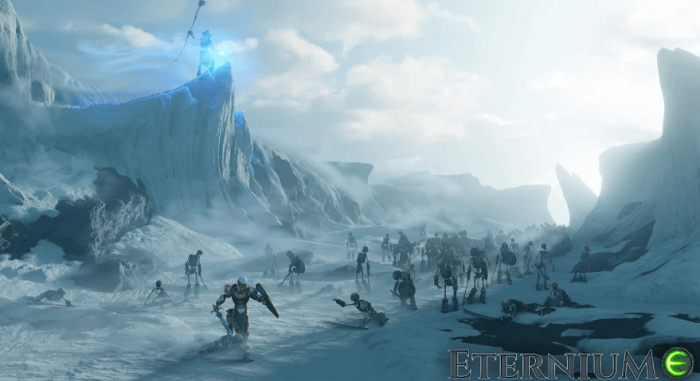 Eternium is a free old-school role-play game (RPG) available for offline playing. It is also a role-playing action game where you have to kill bad guys and go through various dungeons, forests, and caves. Although, you also get a storyline, lots of loot to collect, and more other activities to perform. You don't need to connect with a server to play this game and do not require any internet connection. Play the game as a mega warrior or bounty hunter. Its control move is more natural and relaxing than thumbsticks.
Minecraft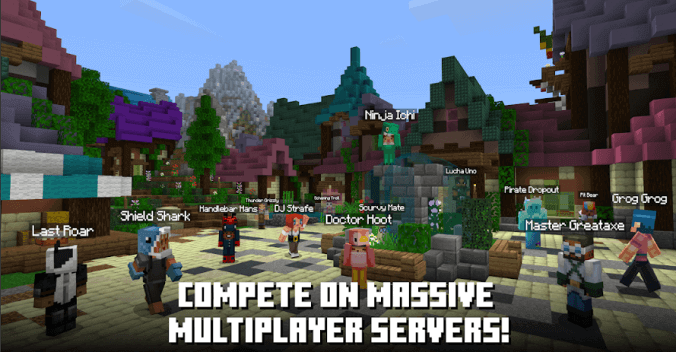 Minecraft is a popular game that is played all around the world for all age groups. Discover Minecraft's world and its habitats and fight against powerful enemies, including skeletons, witches, zombies, and many others. People who have never played Minecraft puts you in an extensive world where they have to make things, kill bad fellow, and do lots more. The player has to create and explore the game and survive alone or with their friends by killing evil enemies. People can choose to play alone or with 10 other players at a time, anytime, anywhere. People can also join an accessible mega multiplayer server for playing the game with thousands of other players. The Minecraft game is also available for desktop and console counterparts.
The app receives frequent updates that add several new content and possibilities. The app is not free; users have to pay to play it.
Alto's Odyssey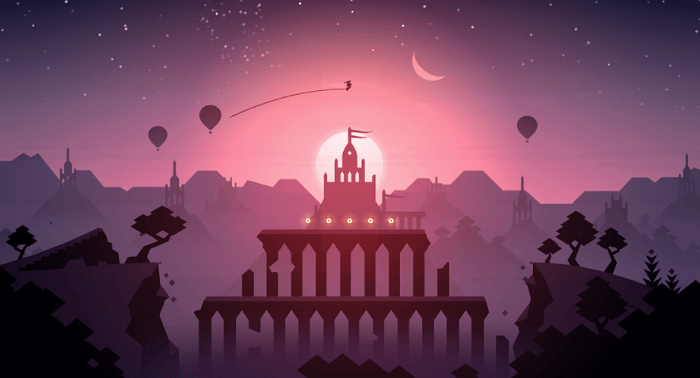 Alto's Odyssey is a side-scrolling endless running game, which doesn't require any internet connection. You can slide down various slopes in the entire game and do stunts-jumps to collect bunches of coins. These coins unlock various customize elements in the game slop. These elements include dynamic lighting, weather effects like sandstorms, shooting stars, etc. In search of coins and collecting them, you have to perform wall riding and move in the sky with the hot-air balloon. The game is simple, but it is entertaining gameplay with excellent colorful graphics. You have to move ahead with jump controls and flips in mid-air. However, the free version contains ads and appears while playing the game, but you can pay one time for an ad-free experience.
Friday the 13th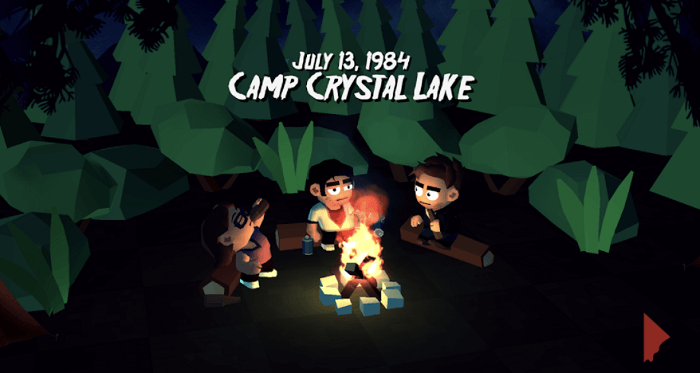 Friday the 13th is an entertaining horror and puzzle game that you can enjoy very much. It has mind-blowing 100+ puzzle levels where you play as Jason Voorhees, you must kill all the people, avoiding the police, traps, land mines, and lots more. It is a fun action-arcade-style experience with some horror and gore elements. The game offers two different modes: "R" mode allows you to play dozens of horror movie kill scenes, and "PG" gives a family-friendly puzzle game. While you go level up in the game, you can unlock tons of horrifying F13 murder weapons. It is an excellent game to play offline.
Stardew Valley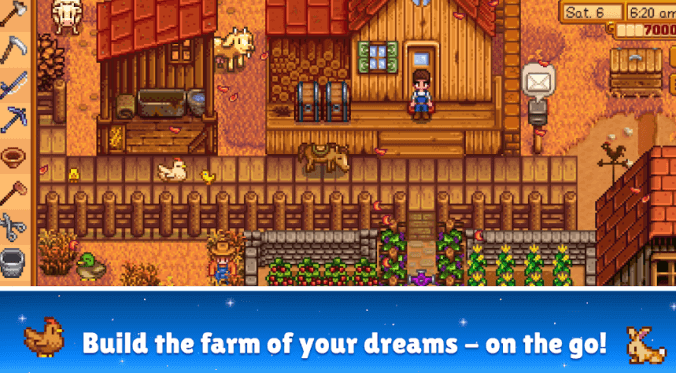 Stardew Valley mobile game is one of the best premium games for Android devices. It is a farming role-playing game (RPG) in which the player moves to the countryside and cultivates a new life. It includes 50+ hours of gameplay content where players have to start with an ignored farm and recreate its former fame. In this game, players have to catch fish, grow new crops, raise livestock and interact with various new pets and townspeople. The player can also get married and get settled with his family. Besides, its multiple control functions are simple, and game interaction is engaging and fun. The game also allows customizing your farmer and home using hundreds of options.
In the Stardew Valley game, players build the farm of their own dreams by increasing good breed happy animals, grow different types of seasonal crops. The game is available in app-purchase at Google Play Store, but users can also get it free by subscribing to Google Play Pass.
The Room Series: Old SINS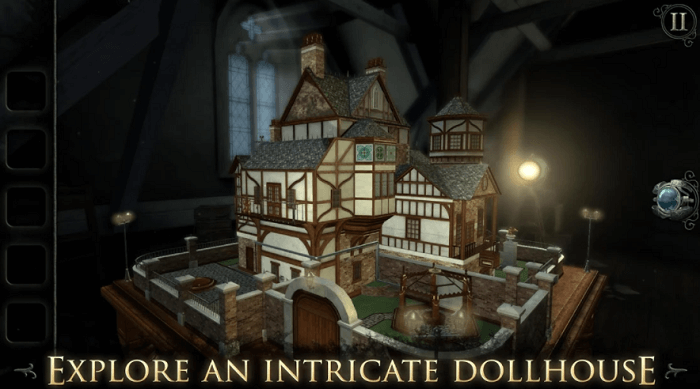 The Room is a series of puzzle games where you face challenging intellectual puzzles and lovely storylines. The first three series of "The Room" puzzles game features a room where you solve the corresponding puzzles to escape from the room. The fourth series of the game takes place in a dollhouse and is quite a fun experience. You can play any of the series games offline. In the fourth series, you get unlimited puzzle boxes with a mix of unique tricky puzzles with a simple user interface and intuitive touch controls. The game supports multi-language, including English, German, French, Russian, Italian, Spanish, Turkish, Brazilian, and Portuguese.
GRID Autosport
GRID Autosport is one of the best car racing games for Android. To play this game, users have to buy it from Google Play Store. The player will enjoy it forever once they buy. This game is a complete AAA hit and free from ads. The game is designed with excellent graphics, excellent controls, different games to play, various cars to unlock, hardware controller support, and numerous racing styles. Players of game easily switch between automatic game controls such as tilt, wheel touch, arrow touch, gamepad, etc.
GRID Autosport racing game requires Android 9.0 (Pie) or above and 3.9GB of free space. The devices which are not capable of running this game are blocked from purchasing it. The game supports different languages such as English, French, Japanese, German, Polish, Spanish, Russian, simplified Chinese, Portuguese. This game is slightly expensive, but it gives one of the best experiences while playing.
Subway Surfers
Subway Surfers is an endless running game where a character Jake and young graffiti run to collect coins. A tough police inspector and his dog caught Jake and forced him to ride through the rail to escape. Subway Surfers introduces players to be energetic, and it has a colorful world, attractive environment design, and unique characters. Playing as Jake, you have to use your swiping skills to run and swipe over the metro tracks and endless trains to escape from clutches of the law.
The game is pretty standard where Jake always keeps running forward where you swipe left and right to save him from obstacles in his path. To improve the game feel, there are power ups to collect coins while running.
Terraria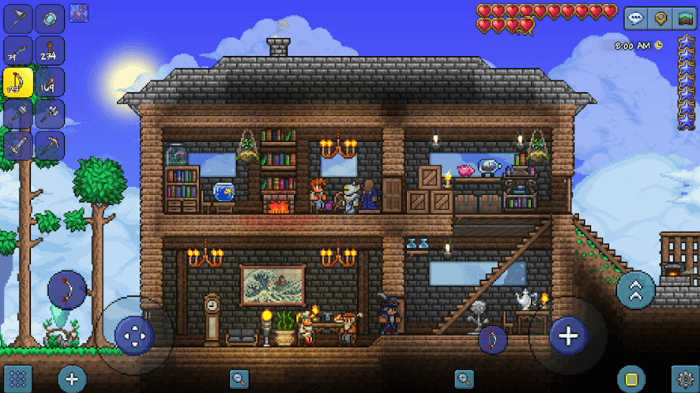 Terraria are a classic action and adventure game where you fight for survival, fortune, and glory. Explore a dangerous map (the map is generated randomly and never get the same when you start the game), your blocks, and craft items that make your character level up. You have to fight against more than 400 enemies in this world, and 15 challenging masters take your skills test. You can play it alone without the internet or with your friends as a multiplayer online. You have to explore over 20 biomes and mini-biomes both over and underground.
---