Save a PDF
PDF format is generally used when users need to save a file that can't be modified but still can be easily shared and printed. You can, however, edit your PDF to some extent. PDF is among the most used format for saving, sharing, and printing a document worldwide.
If you have saved a document as a PDF file, you will not be able to convert it back to a Microsoft Office file format without advanced tools or add-in from third parties.
All users need to save their documents if they start a new project or make improvements to an existing one. Saving early and frequently can avoid the loss of your whole work. You will also need to take special care about the location where you save your file so that you can locate it later easily.
Let's see how to save a PDF
1. Saving a PDF in MS office
Open the MS Office and open your document.
Click on Office Button and choose Save As > PDF or XPS option.
Select the location and give the name of the file in the File name field. Choose PDF from the Save as type drop-down list.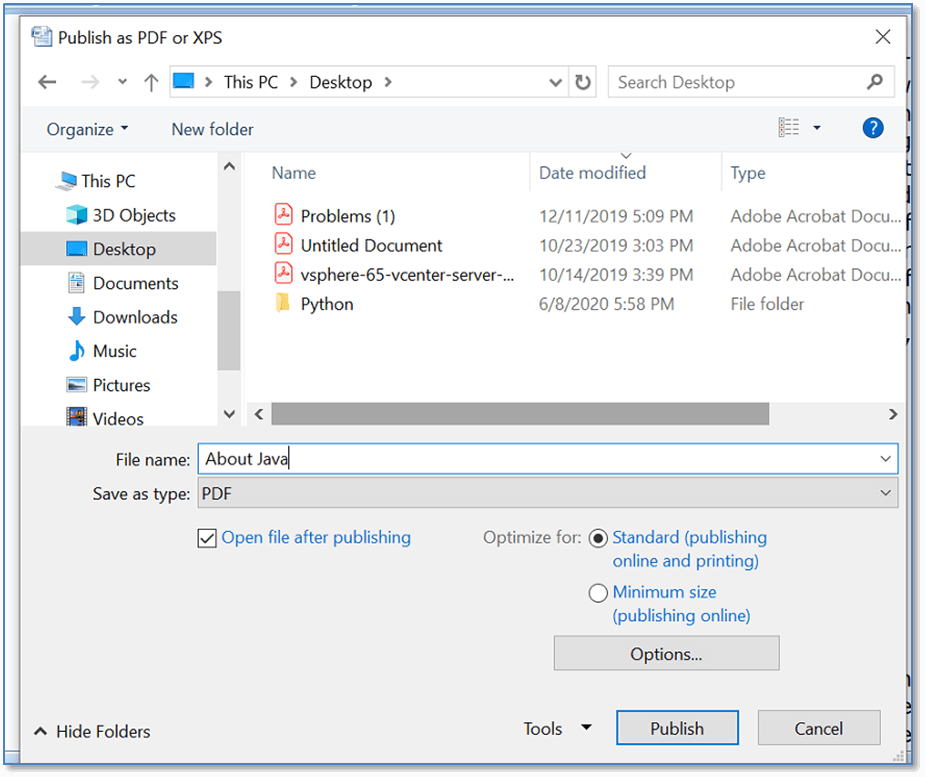 Click on the Publish button to start the PDF creation process and to save your document as PDF.
Now your document is saved as PDF with the defined name and location. If your computer has an installed PDF reader, then the PDF will open automatically after publishing, as shown in the image below.
2. Saving a PDF using PDF Printer
Windows 10 and other above versions of Windows offer a built-in PDF driver that is used to save a document file in PDF file format. It is very easy to use. All you have to do is choose the print option of the document and choose the PDF option as your printer.
Through the PDF Printer, you can save as PDF from anything like text files, web pages, office documents, presentations, etc.
I will use a Text File to show you an example.
Open a Text file in Notepad or any other text editor.
Go to the File menu and choose the Print option or press ctrl+p. It will look a little different depending on the editor you are printing from, but the process is pretty much the same no matter what the source.
Once you select the Print option, the default Windows print window will open. Select the options Microsoft Print to PDF from the Select Printer section and press on the Print button.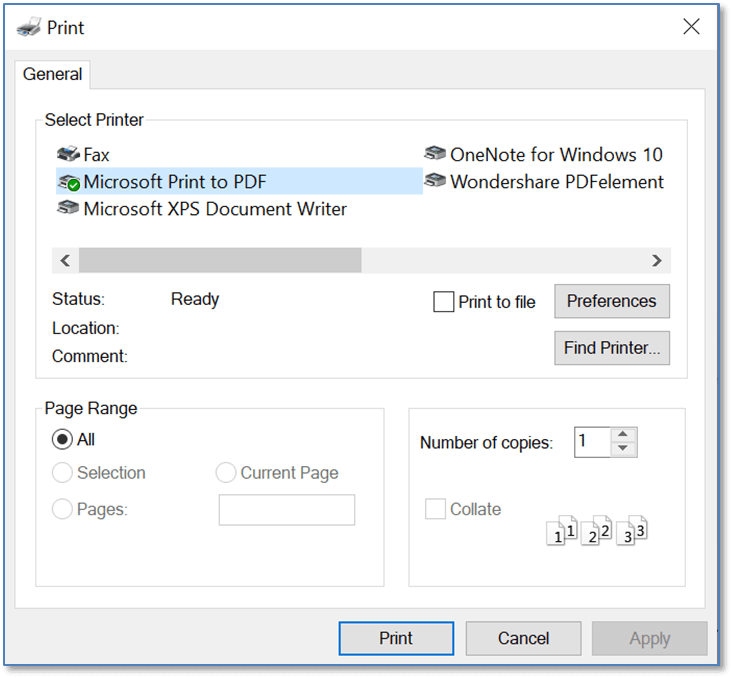 Windows will open a standard Save As window when you print, so you can give the name and save your new PDF. So, select a location and give a name to your PDF and then press the Save button.
Now, your file will be saved as a PDF in the location that you have chosen.
3. Saving a PDF using Adobe Acrobat DC
You should always save your PDF after editing or making any changes in the PDF. Once you have made all the required modifications in your file using Adobe reader that we have already discussed in Edit a PDF chapter, you have to save your PDF with following steps
Suppose this is your final edited file in adobe acrobat.

Now click on File option available in the left top corner and select Save option or simply press cntrl+s.

If you want to change the location of your new file, select Save as option available just below the Save option.
Select the location where you want your new file to save and name the file in the File name option, then click on Save.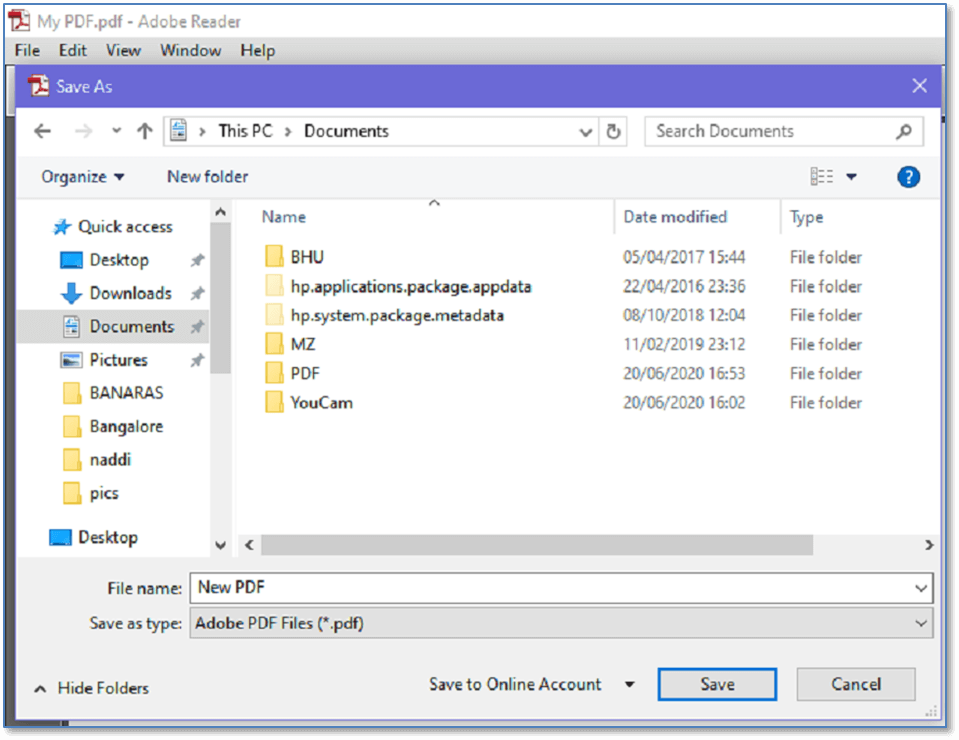 ---