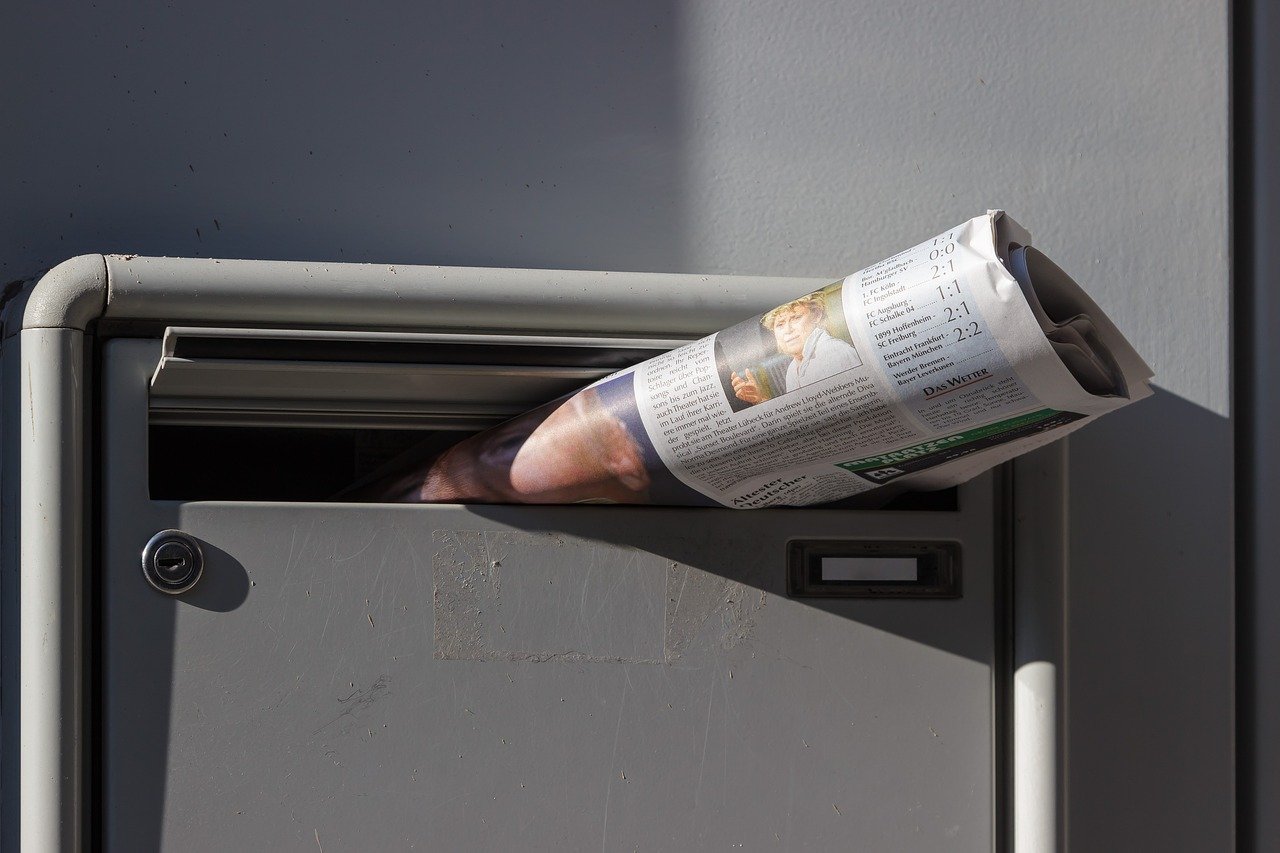 Sending emails (newsletters, broadcasts or similar) to customers is an integral part of a WooCommerce marketing strategy. Email marketing is an outstanding tool that allows you to connect with your customers, keep them informed about your products, services, or discounts, get them to return to your site, and drive new sales. 
Unlike other popular channels, like social media – emails provide a personal touch and let you reach your target consumers directly in their inboxes. Statistics suggest that while 87% of B2B marketers leverage email as a distribution channel – 79% of B2C marketers use emails to promote their new blog posts and articles. 
And one such critical email marketing solution is email newsletters. They are extremely beneficial to stay in touch and build trustworthy relationships with existing and potential customers. 
So, if you're looking for solutions to send automated newsletters to your WooCommerce customers – you're at the right place. But first, let's learn more about the benefits of actually sending newsletters. 
Why Send Newsletters To Your WooCommerce Customers?
According to the Content Marketing Institute – 81% of B2B marketers say that email newsletters are their widely-used form of content marketing. 
So, if you own a WooCommerce store – here are different ways it can benefit from sending regular newsletters to your customers:
Helps promote new launches and products: While you can leverage automated emails, they're most likely to promote your best-selling products or those your customers have already bought. But, newsletters allow you to promote new and undiscovered products in your store – spreading awareness of lesser-known products and boosting your store's sales. 
Ensures customer engagement and strengthens relationships: Sending regular email newsletters makes it easier to engage customers, stay in touch with them and build strong relationships to improve retention rate. 
Helps communicate important news: If you're opening a new store location or launching a new logo – newsletters are an excellent way to spread the word quickly or share critical information you feel your customers should know. 
It significantly improves customer trust and loyalty toward your store – thus, building trust. 
Generates more store traffic: Lastly, newsletters are great to promote sales, events, or limited discounts to attract buyers to your store and generate more sales and revenue. 
If you wish to boost your email marketing strategy and send effective newsletters to your customers to leverage the benefits – here are the top WooCommerce plugins to send newsletters for your store. 
Top Plugins To Send Newsletters to WooCommerce Customers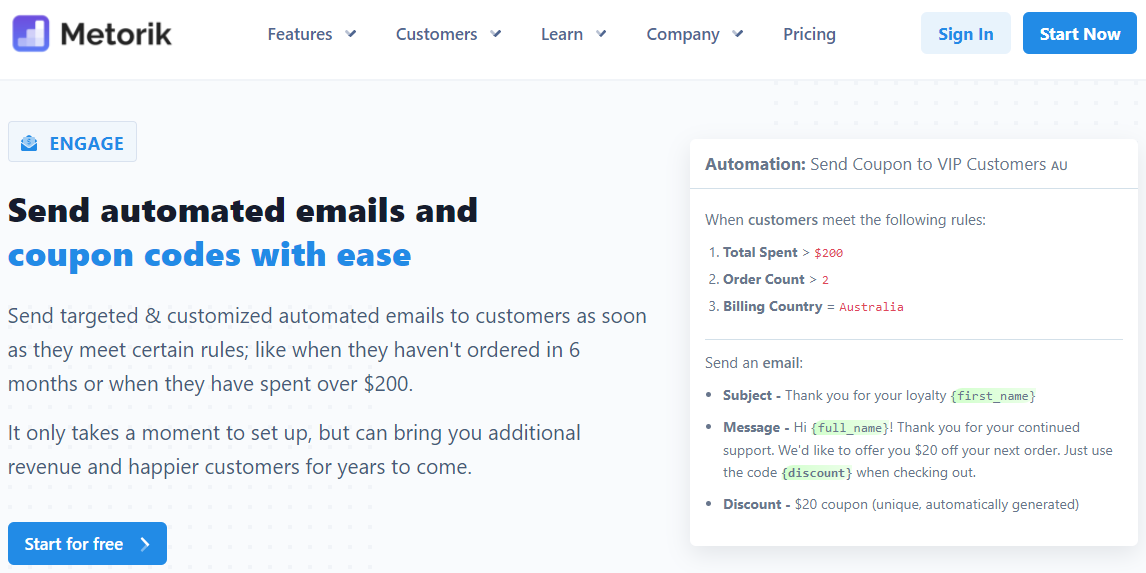 Metorik is the one of the best tools for advanced WooCommerce tracking.
Not many people know, however, that for a little extra ($10/month in my case; I send newsletters to 16,000+ WooCommerce fans), you get access to the full suite of Metorik Email Marketing tools, called "Metorik Engage".
Metorik Engage is an excellent solution to send targeted, customized, and automated emails and newsletters to your customers along with automatically generated coupon codes with ease to build long-term customer relationships. 
It provides a powerful segmenting system for highly-targeted email automation and subscription emails for WooCommerce customers. 
Using its message builder – you can compose engaging newsletters with ease and high customization abilities. One of its extraordinary features is that it automatically generates unique coupon codes to send with each email – so you can simply activate this feature to get more conversions. 
In addition, it also lets you easily track your automation performance with its automation funnel view. Overall, it's a simple app that makes sending automated newsletters to your WooCommerce customers a breeze. 
Top feature: Its Engage dashboard provides a bird's view of all your email automation summaries with live statistics. 
Price: Plugin is free. The Metorik app, on the other hand, comes with free 30 days trial, then $20/month (Tracking & Reporting) + $10/month (Metorik Engage) for up to 100 orders/month.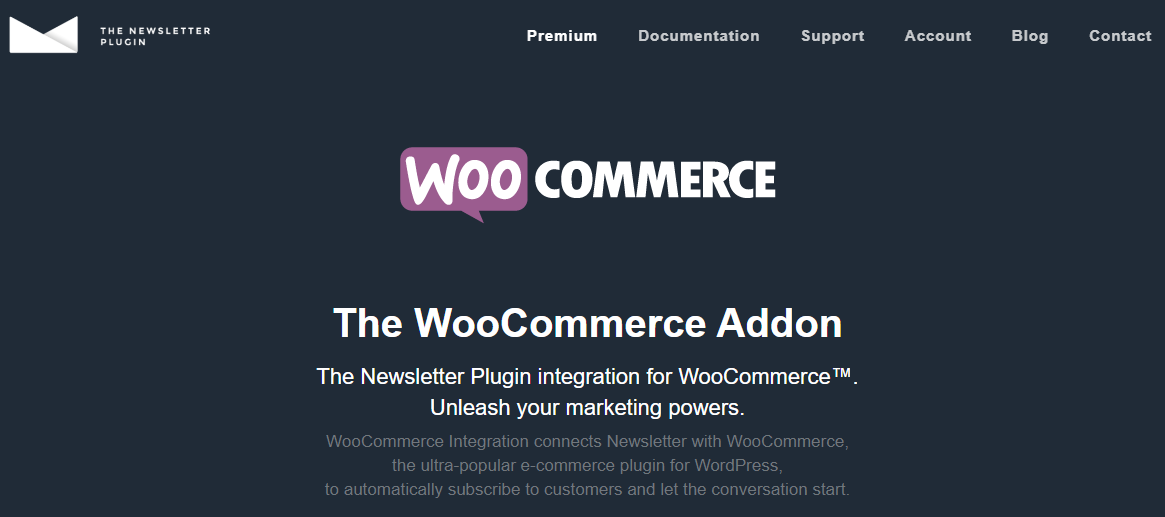 This plugin integrates WooCommerce with the Newsletter plugin that automatically subscribes your customers to a specific list based on the categories of products they buy. 
It provides a special composer block to facilitate adding your latest products to your newsletters – which pulls the products directly from your catalog or by tags and categories.
With its fully integrated automated feature – you can also run automated newsletters for your latest catalog products through the custom theme included with the composer block.
Another excellent feature of this plugin is that it offers pro features to enhance the newsletter's functions, including the Newsletter API, Extended Composer Blocks to add new blocks to the newsletter composer, and Public Archives.
You also get essential integrations – including Easy Digital Downloads, Elementor Forms Addon, WP Forms Integration, and Contact Form 7. 
Top feature: Provides automated pro features that automate creating periodic newsletters with your blog and the instasend feature that quickly creates a newsletter from a social media post. 
Price: Basic plugin is free. The Blogger plan costs $48 (3 sites), while the Agency plan costs $188 (unlimited sites) with 1 year of updates and support.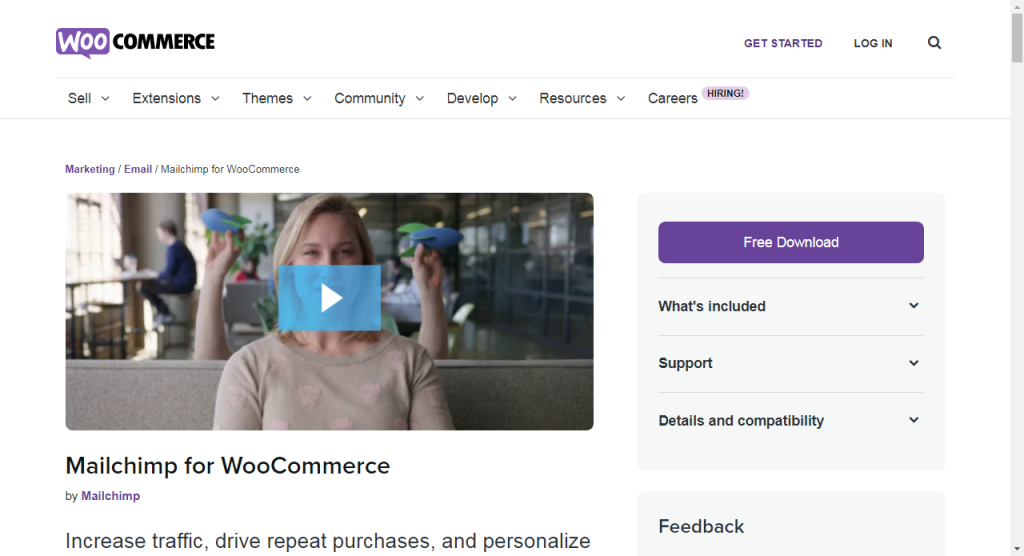 Mailchimp allows your store visitors to subscribe to your newsletter, design good-looking opt-in forms, and grow your Mailchimp list with ease. 
Besides creating and sending newsletters, you can create attractive, user-friendly, and mobile-optimized opt-in forms for your customers to give them a choice to sign up for your store's newsletter.    
The prime purpose of this plugin is to grow your email list via creative opt-in forms and attract more targeted customers to your store. In addition, it offers seamless integration with multiple plugins – including Contact Form 7, WPForms, Gravity Forms, BuddyPress, and MemberPress. 
Overall, it's a developer-friendly app that also offers a multitude of add-ons and integrations – including Mailchimp Top Bar, Mailchimp Activity, and Google reCAPTCHA. 
Top feature: Provides complete control over the form fields of your opt-in forms to ensure maximum customer subscription. 
Price: Plugin is free. Mailchimp software is free up to 2,000 contacts and with basic automation, otherwise from $11/month
Omnichannel marketing automation for WooCommerce provides powerful automation features to run targeted email newsletters and SMS campaigns – building personalized customer experiences, boosting sales, and driving more revenue for your store. 
It provides single-click installation and automatically syncs all your store's products, orders, and contacts to deliver an omnichannel customer experience – which is its biggest strength. This makes this plugin unique from others, as it combines emails with other channels, like SMS – allowing you to offer a personalized omnichannel customer experience from a single platform. 
It's also the most effortless plugin – provisioning pre-built automation workflows with appealing email templates. In addition, its advanced email marketing feature set allows you to improve your newsletter campaign's effectiveness and boost conversions with auto-generated unique discount codes and gamified incentives. 
Additionally, its smart contact and intuitive segmentation feature make it easier to create auto-renewed and dynamic subscriber segments like first-time buyers, VIP users, or customers with upcoming birthdays – ensuring personalized communication for each subscriber group for optimal engagement and conversion rates. 
Other features include actionable and data-driven campaign reports and seamless list-building forms to collect your subscribers' email addresses and phone numbers. Thus, this is the right plugin for your store if you need an effective, automated, and advanced WooCommerce solution to send newsletters. 
Top feature: It provides a simple drag-and-drop content editor to make creating newsletter campaigns a breeze – along with the capability to optimize your marketing efforts via A/B testing. 
Price: Plugin is free, on the other hand Omnisend Standard and Pro plans cost $16 and $59 per month, respectively. 
MailPoet for WooCommerce helps you encourage your customers to subscribe to your store's newsletter at the checkout through a GDPR-friendly sign-up form. 
It automatically adds customers to your pre-built WooCommerce Customer list – making it easier to tailor email marketing messages for specific lists. 
The MailPoet and WooCommerce integration make it easier to manage your entire email marketing strategy from a single WooCommerce dashboard. 
Right from scheduling a series of automated cart emails to recover lost sales to sending automated emails to first-time customers and personalized follow-ups to the existing customers – this plugin is the best solution to create long-lasting relationships with your customers. 
Moreover, this plugin also makes it easy to deliver transactional emails and measure how much revenue you make per email through your campaign's email statistics – helping you analyze your progress and identify areas of improvement.  
Top feature: Provides built-in WooCommerce email customizer to add your own store's branding and styles – making it easier to customize and transform your store's emails and newsletters and build customer trust. 
Price: Plugin is free. The Starter plan is free, and the Creator, Business, and Agency plan cost $8.65, $10.81, and $32.44 per month, respectively (billed monthly). 
Mailster is an intuitive WooCommerce email newsletter plugin that lets you create, send, and track your newsletter's campaigns with no hassle. 
One of its excellent features is that it lets you import your existing data and emails easily from your excel sheets of CMS or even build your email list from scratch. In addition, it provides a seamless drag-and-drop editor – allowing you to create stunning newsletter campaigns with no coding skills. 
To make things easier – it also provides over 400 free and premium design templates to send beautiful emails to your customers, including newsletters, welcome emails, follow-up or drip campaigns, birthday campaigns, and RSS email campaigns. 
Additionally, it ensures time zone-based newsletters delivery and maintains a public archive of your latest newsletters for your customers. Overall, it's a developer-friendly and GDPR-compliant plugin with enhanced compatibility management to send and track newsletters with a breeze. 
Top feature: Provides detailed and real-time Newsletter campaign insights to measure the effectiveness of your newsletters by customer's click rates, locations, and email providers and strengthen your email marketing strategy. 
Price: $89 
ConvertKit
You'll need a ConvertKit account to use this plugin as it integrates your WooCommerce store with ConvertKit and automatically sends your customer and purchase data to your ConvertKit account. 
ConvertKit makes it simple to segment your subscribers, create sequences, and send personalized paid email newsletters – ensuring better messaging, and more leads, sales, and conversions. 
It allows you to customize the pre-designed newsletter templates with your branding, without any coding. You can even organize your audience using tags and segments to send targeted and personalized newsletters for better results. 
Moreover, it also lets you track your audience growth through ConvertKit's built-in reporting and analyze the forms your customers signed. 
Top feature: Helps promote your newsletters to a large audience through automated and simple sales funnels. You can filter out the previous buyers from the sales funnels to avoid pitching to them. 
Price: Plugin is Free. ConvertKit is free up to 1,000 subscribers, then at least $25/month for premium features.
Conclusion 
Driving sales for your WooCommerce store through customer engagement isn't an easy feat – but you can accelerate the process by sending highly-engaging email newsletters.
You can establish direct contact with your customers, communicate critical news and updates, promote new launches, and build stronger relationships to enhance retention and loyalty over time. 
So, if you wish to leverage the power of email marketing – check out the top newsletter solutions for your WooCommerce store and choose the best-suited option that better matches your specific needs and budget.